In 2023, the Michelin Guide in Thailand has expanded its quest for the finest dining establishments. In addition to Bangkok, Chiang Mai, Phuket & Phang-Nga, and Phra Nakhon Si Ayutthaya, the guide now includes Nakhon Ratchasima, Udon Ratchathani, Udon Thani, and Khon Kaen as representative cities of the Isan region. This expansion reflects Thailand's emergence as a prominent culinary destination in the region. The latest edition of the guide contains 441 entries, compared to 361 entries last year, encompassing all four major regions of Thailand.
The selection is intriguing, featuring both unexpected and predictable newcomers. Today's announcement follows the recent release of the Bib Gourmand List, which offers a comprehensive compilation of affordable and upscale dining options for food enthusiasts across the country. Despite the challenges posed by the pandemic, the list includes restaurants that have consistently delivered exceptional service and quality.
Whether you crave a satisfying Thai crab omelette or are drawn to the delights of fine French cuisine, continue reading to discover the finest restaurants and eateries recommended by the Michelin Guide Thailand 2023.
Michelin Guide Thailand 2023
The Top Eateries in Thailand, according to the Bib Gourmand List 2023
Last week, the Michelin Guide Thailand unveiled the Bib Gourmand List for 2023, featuring 53 new entries and 6 promoted establishments. The Bib Gourmand distinction recognizes restaurants and eateries that offer exceptional food at wallet-friendly prices, namely no more than THB 1,000 for a three-course meal.
In total, the selection comprises 189 venues, with an impressive 82 located in Bangkok. Following closely behind are the Isan region with 33 eateries, Chiang Mai with 27, Phuket with 23, Phra Nakhon Si Ayutthaya with 13, and Phang-Nga with 11. Of the 189 eateries, 105 are casual restaurants, while 84 are street food stalls—a true testament to the vibrant street food culture prevalent in the country.
For all the epicureans in Bangkok, the list has unveiled 53 debut restaurants worth trying. Allow me to mention a few of them, such as Kin Kub Koi, Pad Pochana, Samlor, and Arunwan.
The Thailand Michelin Guide 2023: Distinguished Restaurants with One Star
On this esteemed list, you will discover a total of 29 one-star restaurants. Among them, 24 remarkable establishments have retained their star status, while an additional five have proudly made their debut.
Restaurants Maintaining Their Single Michelin Star
Saneh Jaan
Le Du
Nahm
PRU
Sushi Masato
Savelberg
Yu Ting Yuan
Cadence by Dan Bark
80/20
J'aime by Jean-Michel Lorain
Elements, Inspired by Ciel Bleu
Chim by Siam Wisdom
Canvas
Khao (Ekkamai)
Sra Bua by Kiin Kiin
Methavalai Sorndaeng
Suan Thip
Paste
Blue by Alain Ducasse
Jay Fai
IGNIV
Côte by Mauro Colagreco
Gaa
Aksorn
Newly Acclaimed One Michelin Star Restaurants
Signature
Baan Tepa
Haoma
Potong
Maison Dunand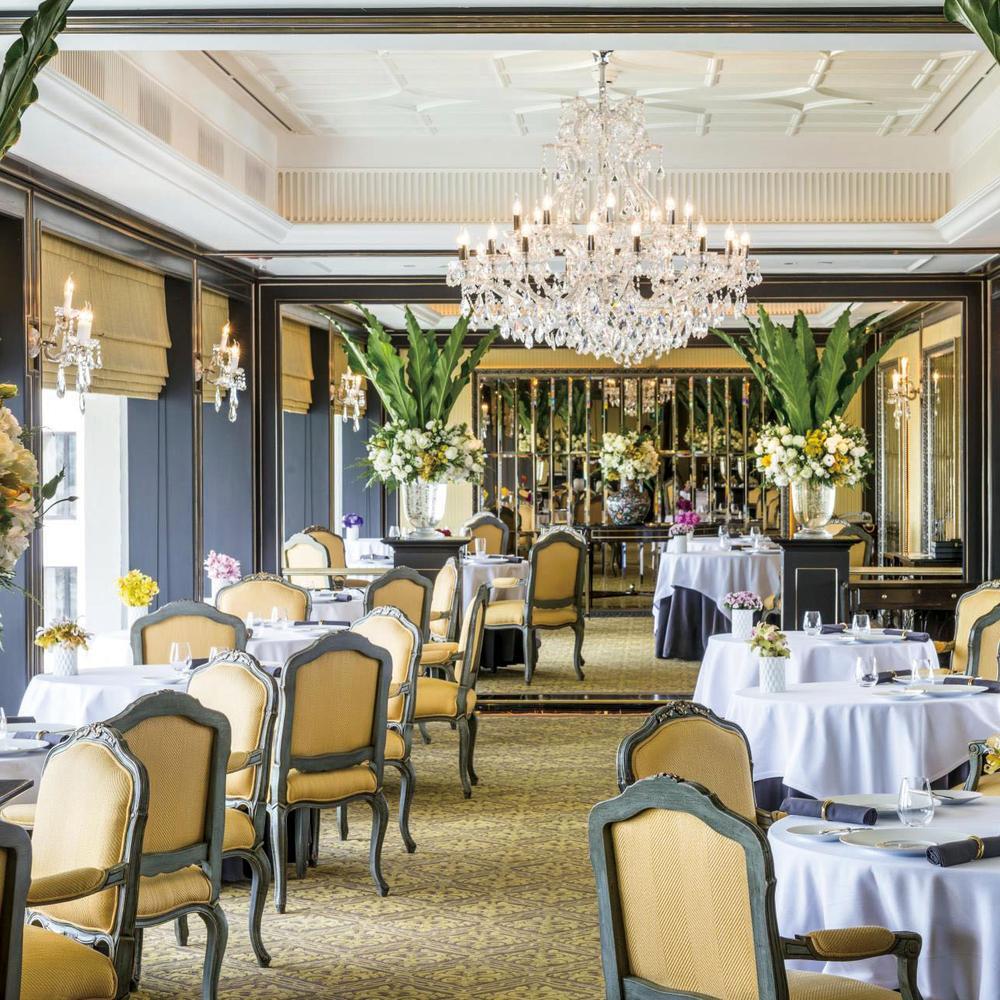 The Thailand Michelin Guide 2023: Extraordinary Restaurants with Two Stars
Surprisingly, the two-star category saw no new entrants, but six remarkable establishments have retained their prestigious status.
Restaurants Maintaining Their Two Michelin Stars
R-HAAN
Le Normandie by Alain Roux
Chef's Table
Mezzaluna
Sühring
Sorn
Special Accolades
The Michelin Green Star
Award-winning restaurants have embraced sustainability as a core value, focusing on reducing food waste and highlighting the importance of using local and seasonal ingredients. This year, the prestigious Michelin Green Star was awarded to PRU, Jampa, and Haoma, all located in Phuket.
The Michelin Guide Young Chef Award
The Michelin Young Chef Award, presented by Blancpain, recognizes the extraordinary talent and potential of young chefs from Michelin-starred restaurants. This year, the esteemed award was bestowed upon Davide Garavaglia of Côte by Mauro Colagreco.
Opening of the Year
In its inaugural year, the Opening of the Year award, sponsored by UOB, celebrates the innovative and top-notch service provided by newly opened restaurants within the past 12 months. Pichaya "Pam" Soontornyanakij from Potong was honored with this notable accolade.
The Sommelier Award
Brilliance in the intricate art of pairing food with wine is recognized with the Sommelier Award. This year's deserving recipient was Guillaume Perdigues from Mezzaluna.
The Michelin Guide Service Award
Presented by the Tourism Authority of Thailand, the Michelin Guide Service Award acknowledges individuals who exhibit exceptional service and hospitality skills. Uthit Songtho from Baan Phraya at the Mandarin Oriental Bangkok was the recipient of this distinguished honor.
For a comprehensive list of awards, please visit the Michelin Guide Thailand website: Michelin Guide Thailand.